Happy Customer Testimonials
Read what our customers and the media are saying.
"I am down to my last case and a half of Wow Cow chocolate. We have already used the last of the Wow Cow Neutral. Once the Chocolate is used up, we will be 100 % switched over from Wow Cow to your product, Carbolite. I will be using my remaining Wow Cow syrups with your neutral until they are used up. Then, I will order your syrups. So far, my customers are really enjoying your product so much more than they did the Wow Cow product. Thank you for turning me onto your product. I foresee a bright future ahead for both of us."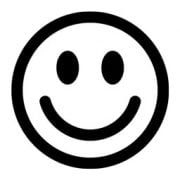 John A.
Sweet Perfection Customer